If I could use one word to describe my two years spent at BTHC and CW Wiebe Medical clinic it would be surreal. From the front desk staff to the physicians, it is the most incredible group of co-workers I have ever been fortunate enough to work with. There is an extensive array of knowledge across generalists who have been in practice over 40 years and the newer specialists. All staff members are eager to teach and get learners of all stages involved. BTHC is a place where you can feel comfortable with hands on learning, while staff guides and offers assistance when necessary. The most important part of a residency, I believe, is the bond you develop with your preceptor or preceptors. The CTU at BTHC matches their residents to a physician whom they believe will be the best mentor for the resident's particular learning style. I have never felt more supported, while being allowed the freedom to develop into the physician I am today. The CTU at BTHC is truly one of the best teaching units in the province, if not, the country.
Dr. Blane Pohl, Family Physician
Boundary Trails CTU 2016 Alumni
CW Wiebe Medical Centre in Winkler, Manitoba
I thoroughly enjoyed my clinical rotation in Boundary Trails. The aspects I appreciated the most were the large scope of practice that I experienced while working alongside a wide range of physicians. From clinicians just starting their practice to experienced staff members the teaching was great with a very low learner to teacher ratio and lots of opportunities for hands on learning. With all the resources one would need in a community hospital in the vibrant communities of Morden and Winkler, Boundary Trails serves a growing population that is sure to provide ample opportunity for young physicians in the years to come.
Adam Warelis
Medical Student
Max Rady College of Medicine
University of Manitoba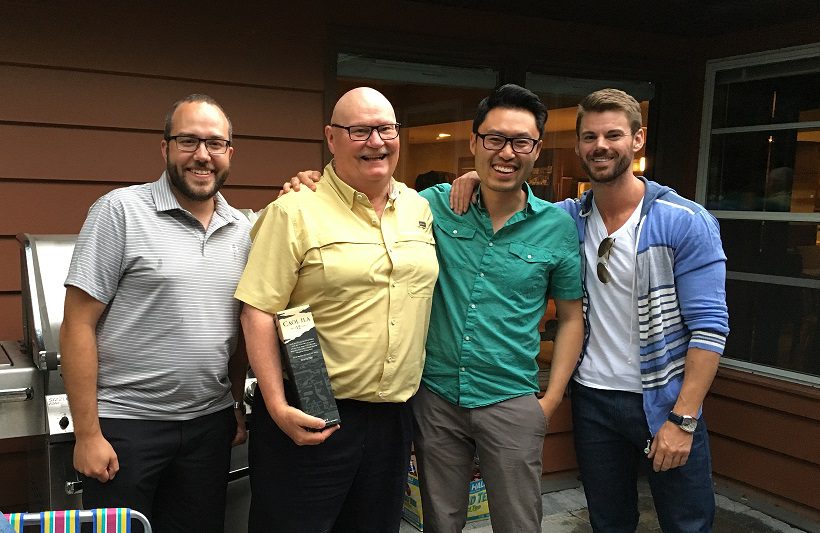 I first experienced the Boundary Trails CTU while on my core family medicine rotation as a third year med student. Within the first couple of weeks it was apparent that this program had everything I wanted – the most welcoming residents, preceptors and allied health professionals, as well as a willingness to tailor my schedule to meet my learning needs and a balanced focus on both academic and clinical growth. As a city girl hoping to thrive in rural family medicine, the Boundary Trails program was the ideal program for me and I'm so excited to see where it takes me.
Tanja Borchers
PGY-1, Family Medicine Resident
Boundary Trails CTU
Boundary Trails has been an excellent learning environment. A lot goes in to training a family doctor and Boundary Trails understands this. From a busy emergency room that sees a wide variety of pathology to the clinic where doctors provide excellent evidence based patient care and everything in between.
Jordan Kroeker
PGY-2, Family Medicine Resident
Boundary Trails CTU
My experience with the Family Medicine CTU at Boundary Trails began after my first year in medical school. I was still deciding which path, in medicine, my career would take. I gained invaluable experience as I worked alongside the professional staff of Boundary Trails hospital and it's associated Clinics. Some days I was in the ER learning to recognize acute illness and disease at its presentation. Other days I was scrubbed in, acting as an assist in the OR, and my passion for surgery was ignited. Here, medicine encompasses everything one could hope for. Variety and broad scope of practice and an amazing facility. I thoroughly enjoyed my time with the CTU.
Isaac Wiebe
PGY-2, Surgery Resident
Saskatchewan
I heard about the Boundary Trails CTU/ rural family med program. 3 years ago through a friend who is currently a family medicine resident in their program. He had told me multiple times how great his experience had been so far so I applied and was given the opportunity to complete a family medicine elective through their program.
From the very beginning, the program welcomed me and made sure I had everything I needed before I even started. They were extremely organized and helpful with anything I needed (including accommodations). The administrative staff have been amazing in planning out my placement, and ensuring I know exactly where I am supposed to be as well as ensuring all my preceptors knew I was coming; It felt like I was coming home rather than coming to a new place for the first time. I had requested to see a variety of things while on placement and could not have been happier with my schedule.
All of the preceptors have been incredible. I was given the chance to be independent, and all my staff were patient, encouraging and provided me with great, constructive feedback on how to improve. They created a relaxed, yet stimulating learning environment where I could thrive; I enjoyed every day, regardless of where I was.
I have enjoyed my time at Boundary trails immensely. I gained valuable experience and a new passion for medicine. If you are considering rural family medicine, or just want to have a great elective experience, I urge you to consider Boundary Trails; I could not be happier with the time I spent there and would recommend it whole heartedly!
Stephen Shannon
Medical Student
University College Cork
School of Medicine, Ireland
Hello! My name is Meena and I'm a fourth year medical student. In June 2017, I chose to kick off my electives at Boundary Trails Health Centre, and I have to say I truly could not have picked a better placement to start! Amongst the beautiful facility, amazing and welcoming staff, and the best instructors any student could ask for, BTHC's teaching program beyond exceeded my expectations. While promoting team work and providing an amazing team-based work environment, the instructors also allowed me to exercise a whole new level of independence by allowing me to follow my cases through, from start to finish. They also let me practice a variety of skills needed to be a great physician, such as physical exams, monitoring cardiac patients and following cardiac protocols, analyzing diagnostic tests, and even practice suturing! Any student would be lucky to spend time learning from and amongst the very best at BTHC!
Meena Sidhu
Medical Student
University of Medical Sciences
Poland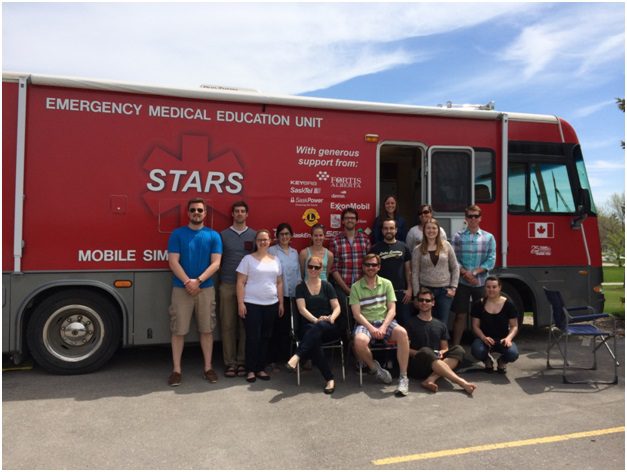 I was in Morden for my five week Family Medicine clerkship rotation earlier this year and had the opportunity to work at Menzies Medical Centre and Boundary Trails Hospital. The physicians and staff that I worked with were all remarkably kind and helpful in my learning. I was able to get exposure to many facets of practicing as a rural family physician, such as clinic, emergency medicine, and assisting in the OR. With the small cohort of students and residents at the program, I was able to experience a lot in just a short amount of time there. I would highly recommend the Boundary Trails program as a great learning opportunity due to the excellent educational atmosphere created there.
Jason Kilimnik
Medical Student
Max Rady College of Medicine
University of Manitoba
I first visited the Boundary Trails Health Centre and CTU in February 2016 prior to applying to CaRMS. Early on, I was already pleased by the hospital stress-free and friendly atmosphere. It is a small milieu with a ratio of nearly 10 attending physicians per resident, so learners get early hands-on exposure and the motivated to learn fast. By the end of your 2-year program, as a rural family doctor, you become comfortable in working in clinics, walk-ins, emergency rooms, obstetrical wards, and so on… Preceptors are close to residents so you feel integrated very easily. The CTU is also open to residents' feedback on improving the curriculum and on tailoring the training to each resident based on your future practice style. Among several benefits from a small rural site, residents have a say in their yearly schedules, the timeframe for their rotations and in scheduling vacations. It is a perfect location for rural training while being only a 1 hour drive from the perimeter of the city (Winnipeg). Being a city-boy who lived over 20 years in a city of 4 million inhabitants, I could not have chosen a better place to benefit from a hands-on training while remaining close to an urban centre.
Jimmy Bejjani
PGY-2, Family Medicine Resident
Boundary Trails CTU
While at BTHC as a pre-clerkship medical student, I learned from experts in family practice, emergency medicine, obstetrics, cancer care, surgery, and anesthesia. I developed hands-on experience in each of these areas, and by the time I started clerkship I felt exceptionally prepared to excel in all of my core rotations. From intubating to delivering babies, I always felt one step ahead thanks to my time at BTHC. Beyond this, I have never felt more welcome in a hospital or community. As a medical student or resident, I cannot imagine a better place to learn!
Kavi Abbu
Medical Student
Max Rady College of Medicine
University of Manitoba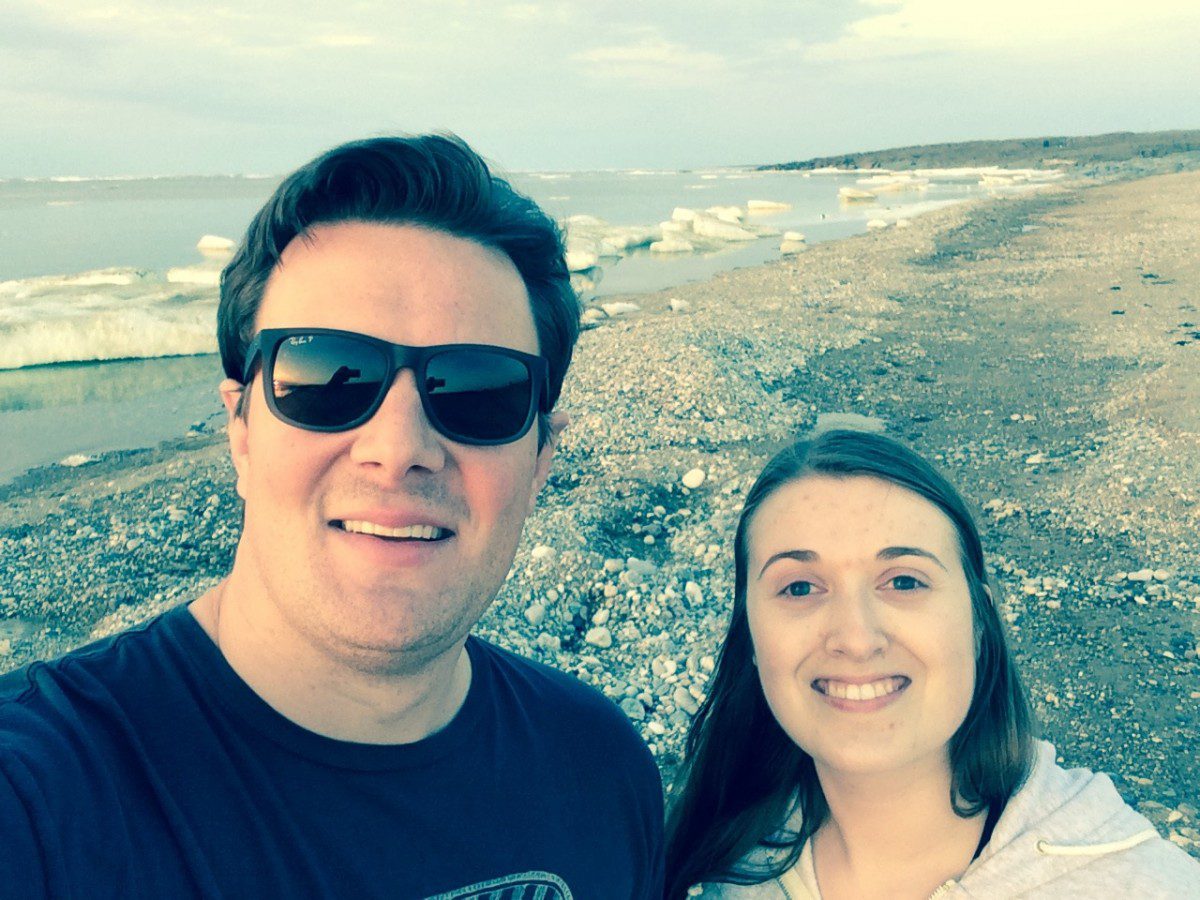 I would like to point out to prospective applicants that CTU at BTHC serves as the perfect showcase for everything a career in rural medicine has to offer.
I was impressed by both the breadth and depth of the work the supervising family doctors and residents in the program were immersed in — clinic and urgent care duties, emergency medicine, surgical assist and obstetrics, palliative care and oncology work, hospitalist call, and critical care were all a part of the milieu. As a medical student rotating through five weeks of core family medicine in Winkler, I was able to experience all of these facets of a rural career.
For those that are interested in family or rural medicine because of both the variety and complexity this career choice offers, I would recommend starting with the high-quality training offered by the BTHC CTU.
Quinlan Richert
Medical Student
Max Rady College of Medicine
University of Manitoba
I'm so glad I matched to Boundary Trails! The facilities are top-notch and the preceptors are very eager to teach. Residents spend time training in the family medicine clinic, emergency department, obstetrics ward, and operating room. It is the perfect location for those who want to have a diverse set of skills. This training will make you the ideal rural family physician!
Roshini Mendis
PGY-2, Chief Family Medicine Resident
Boundary Trails CTU